Souldrawing, course or workshop
At art school Nana knew that she was standing with one foot in a different world, beyond contemporary art.

It took her years to discover how to reunite herself and her capability's with her work.
Now she can use both art and this more subtle reality to be off service to you.
She can put you in touch with your guardians.
Everyone has them. Remember your invisible childhood friend? Or that one time one of your kids suddenly said that their deceased Grandma was there?
When she draws and when she paints, she easily makes contact with guides and with departed souls.
What you can expect from a session is as follows. You join her at the kitchen table, and while you chat, she tunes in and makes a piece of art for you, which you can take with you.

Are you ready to expand your own skills? Whether you're looking for a great flow or you want to take your skills to the next level, She'll help you find the course that fits your goals.

If you are usually too busy to take a course, come and do a workshop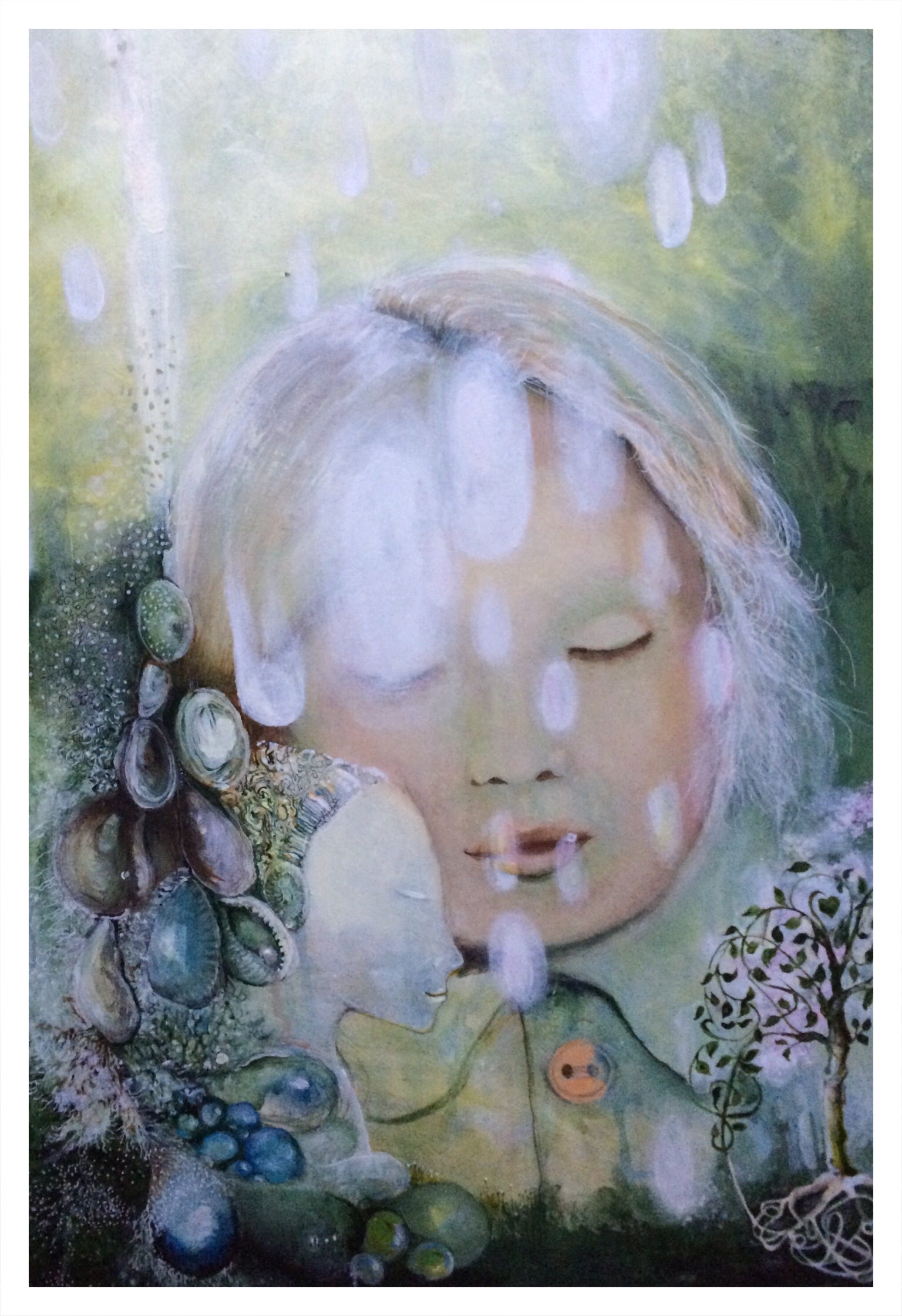 Souldrawing

Would you like a personal drawing with an explanation, tailored to your needs and well-being?
Prices range from 30,- to 120,- depending on the size.
Courses
Do you want an uplifted feeling, freedom to create, and to improve your competences. Or are you a professional artist and do you want a mentor meeting? There is a course at every level. Can't choose? Contact her, she'll be happy to help you. Or you can book your introductory lesson today!




Workshops
Would you like to paint and draw for an afternoon or a whole day? Inquire about model drawing workshops, drawing in nature, meditative painting and much more.